SILO Clock x3 Bundle
Show more
A kinetic sculpture that alters its shape through time
Silo is a simplistic sculptural clock designed to create an interesting aesthetic appeal through the use of an angular hour and minute hands that play on mathematical tangential relations and triangular forms. It is not just a clock. It is a kinetic sculpture that alters its shape through time.
Pick a nice spot in your house and imagine how Silo could change the space. Use the clock with or without the time markers. Installing them is extremely easy. We've included an installation template and all the markers are self-adhesive. Insert the battery, and hang the clock, it's simply that easy.
Features
Write relevant information about your products here.
12 smoked grey acrylic 3M adhesive markers included
Wall fittings included
Full-size template included, no need to take measurement
Quick Installation
Silent German Movement
Specs
Dimensions — Ø61-87cm
Materials:
Minute Hand — Aluminium / Steel
Hour Hand — Aluminium
Movement Case — Steel
UTS Quartz movement — Plastic
Time Markers — Acrylic
Battery type: x1 AA (non rechargeable)
Shipping
Write relevant information about your products here.
Free standard worldwide shipping (5-8 days):
On all clocks 

On orders of $160 or more
For all the other items, shipping cost is calculated at the checkout and varies according to the number and type of items in your cart.

Express Worldwide Delivery available (2-4 business days)
We dispatch all orders within 1-3 business days.

Some countries, remote cities or islands may have longer delivery times. Please get in touch if you need a more exact delivery time for your country/city.
Discover Silo
A sculpture-like clock
Elevate your space in minutes
Any space, any style
With its colours and clean design Silo fits beautifully in any space.
Perfect for any room
Transform your home with the versatile Silo clock! Whether it's your living room, bedroom, or home office, this stylish timepiece is the perfect addition to any space.
Super easy install
Learn how to easily install the Silo clock in a matter of minutes, no special skills needed.
Place the template
Stick the markers
Remove the template
Hang Silo
Enjoy!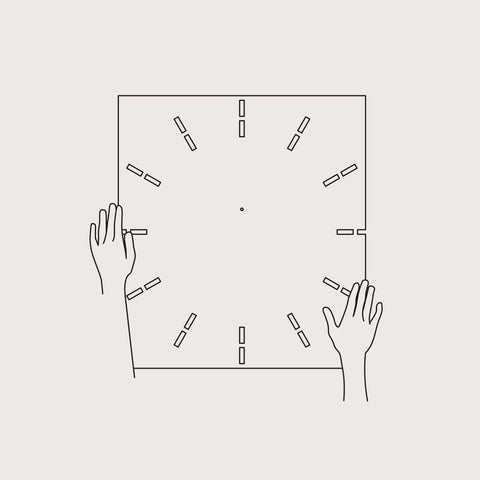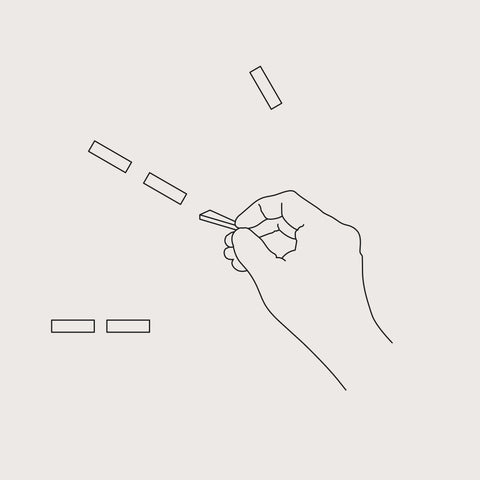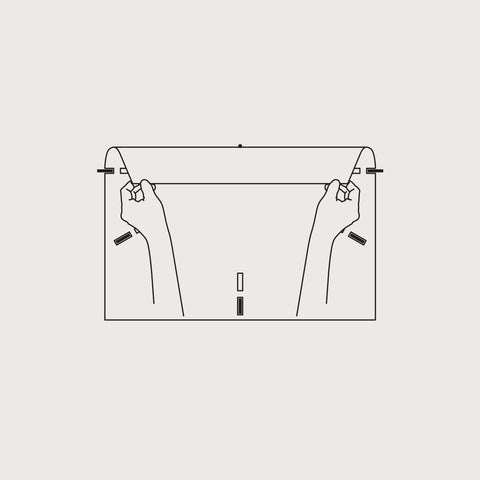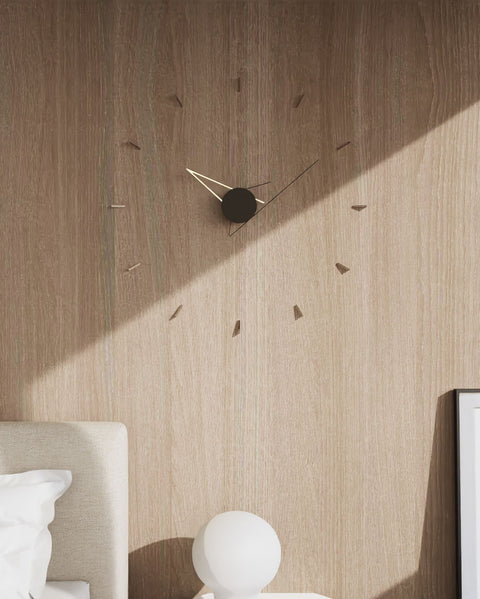 Quality Made
Silo features a precise German-made movement which is silent enough to make it ideal for living room and bedroom. The clock parts are made of metal, high quality steel movement case, minute hand and aluminium hour hand.
German movement powered
The German quartz movement is a reliable and accurate timekeeping technology produced by one of the biggest the German watch manufacturer
Fits big and small spaces
Time markers can be easily adjusted according to the room space
For bigger spaces
For smaller spaces
Without time markers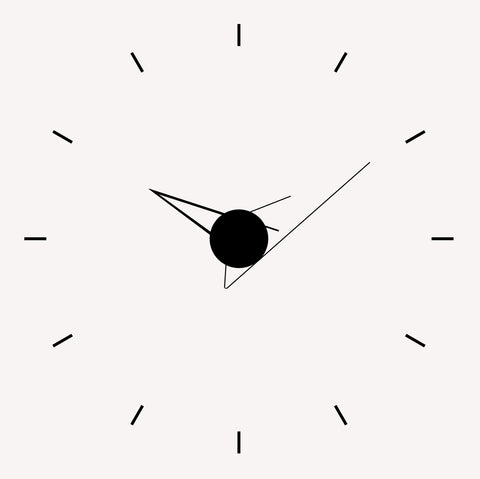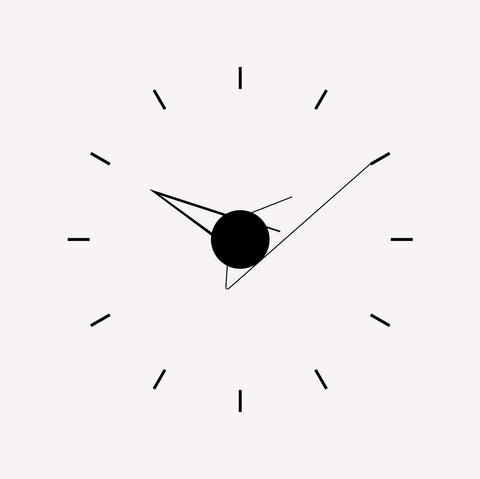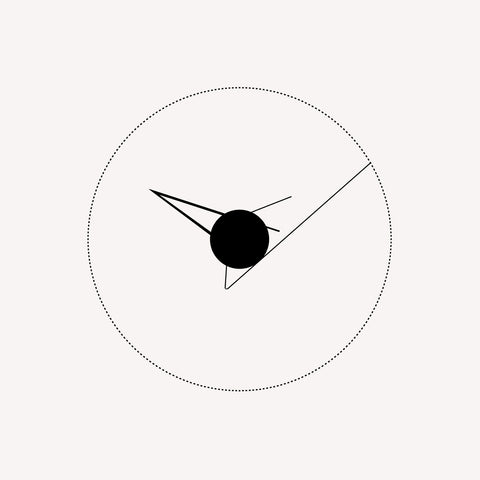 Included in the box
• Silo clock
• Installation Template / Instructions
• 12 Adhesive Time markers
• Wall screw
• Durable Wall plug
The clock has a flexible sizing. The markers can be installed at 70-87cm / 27.5-34.3"
Is it quiet enough to use it in a bedroom?
Definitely, this clock uses a German made made movement without second hand. That's why it is quiter than a normal clock.
What type of battery it uses?
The clock use x1 AA battery (non rechargeable)
We do not recommend Silo for the outdoor use.
What is the total depth of the clock?
Are fixings included with the clock?
Yes! The package includes a high quality wall plug and a metal screw.
How do I install the markers?
The time markers are 3M adhesive and they can be easily installed using the included template.
Are the hands plastic or metal?
The hands are Aluminium and steel made.
Simply rotate the green wheel located on the clock movement.