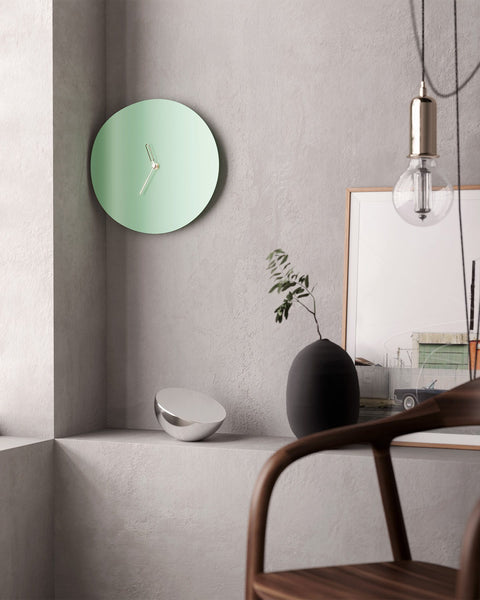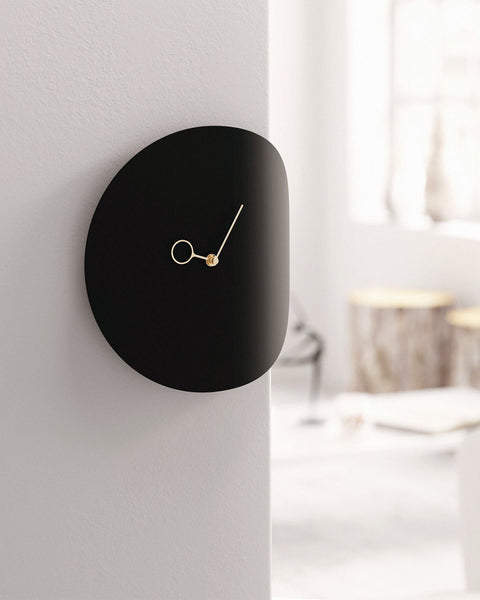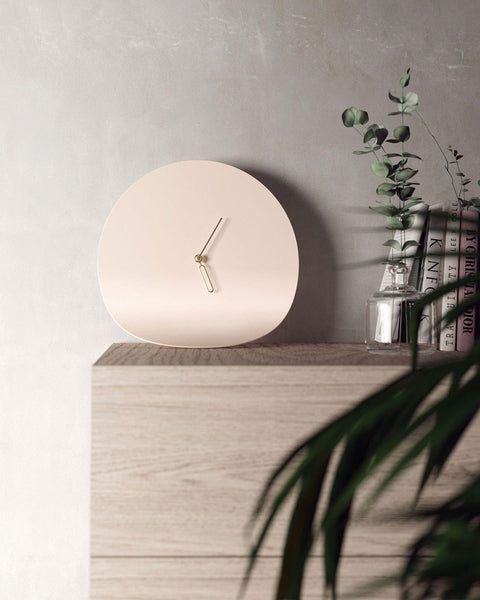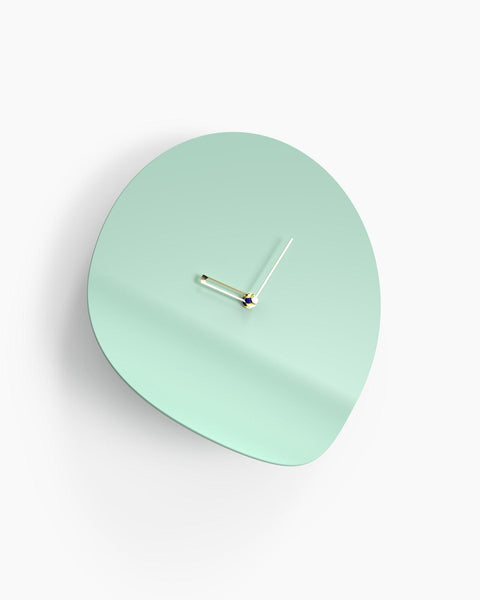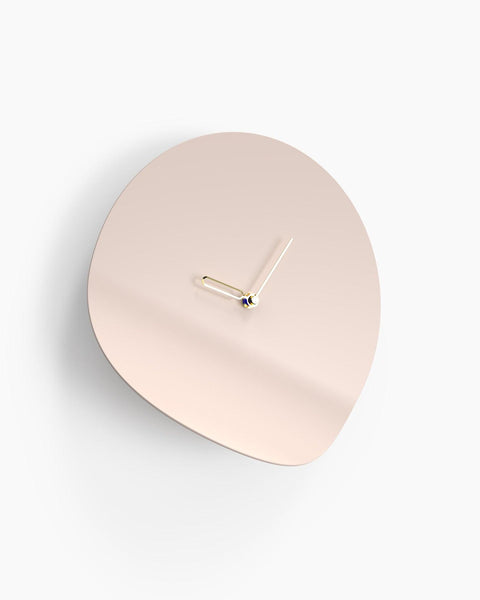 CURVO Wall Clock
Show more
A clock that curves around wall corners
This wall clock is capable of blending in your interior space. It can curve along the corner, column or shelf, either inward or outward as if it's melting. The bent dial gives the impression of the clock adapting to the corner where it is installed creating a striking appearance. The unusual shape is designed to curve at any walls junction, making full use of interior edges or corners, creating a functional piece of décor.
Designed with versatility in mind, the elegant curve of the clock face, combined with free rotational fitting can create an ever-changing appearance, capturing the rhythm of time itself.
Features
3 sets of hour hands with different designs included.
Specs.
Dimensions — Ø28cm
Material — Aluminium, Aluminium Hands, UTS Quartz movement
Shipping
Write relevant information about your products here.
Free standard worldwide shipping (5-8 days):
On all clocks 

On orders of $160 or more
For all the other items, shipping cost is calculated at the checkout and varies according to the number and type of items in your cart.

Express Worldwide Delivery available (2-4 business days)
We dispatch all orders within 1-3 business days.

Some countries, remote cities or islands may have longer delivery times. Please get in touch if you need a more exact delivery time for your country/city.
Designed in London
All Beyond Object products are original designs created in our studio in London, ready to ship worldwide.
We offer free worldwide shipping for orders over $160 and use FedEx as our main logistics partners.
We offer a 1-Year Limited Warranty on all Beyond Object branded products.
Show how much time customers have for testing your products
Premium packaging
A great gift speaks a thousand words,
our premium packaging is made with the same care as our products and provide the best unboxing experience.